Foodie Call
Client:
Kraft Heinz, Velveeta
Synopsis
On November 18, 2022, we gave people the opportunity to upgrade their late night pleasures by adding Velveeta to their booty call chat and getting the hottest bites delivered to their door.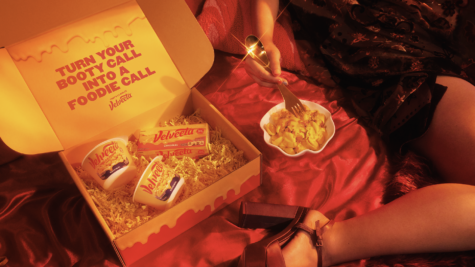 The day of the activation we launched a series of OOH encouraging people to elevate their booty calls by texting Velveeta "Vel, u up?" .
People in the city were able to choose between Deep-Delish Pizza Shells & Cheese, or Please Me, Cheese Me Totchos. But we sent a DIY foodie call kit to make at home to those who were located outside our delivery area.